Camping Products - Tent Pegs and Hooks
Tent pegs are available in diameters from 4.0mm to 8mm in galvanised wire, in varying lengths.
MSI also offers the "Rock-breaker™", a tent peg 300mm long, made from 7.0mm mechanical spring wire, heat treated after forming, it will go where no other tent peg goes.
For the hikers, we also offer a 200mm long version to be less bulky in a backpack.
All pegs are made in Australia.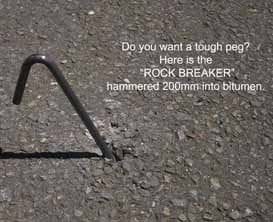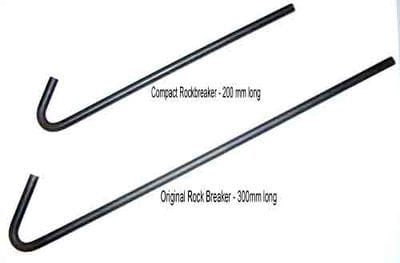 Galvanised pergola hooks or pot plant support hooks in a variety of lengths and round ends can be supplied.
All hooks are made in Australia. If you require something special in a hook – square end, round end, coloured differently, speak to us about the different options available.
We can also make a variety of storage hooks for your shed, your bike, your tools, or your workshop.